SILENCE IN HEAVEN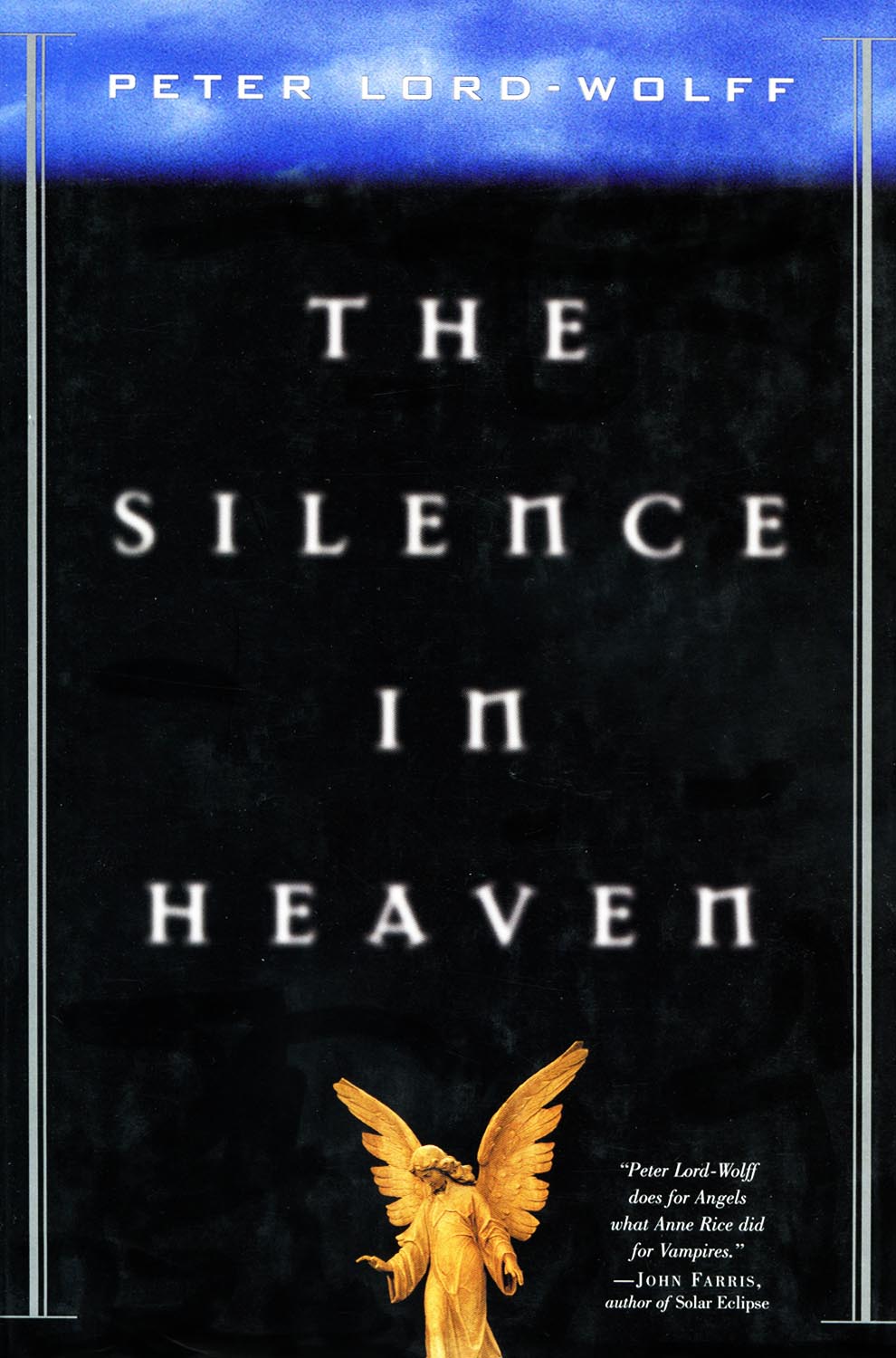 Suppose that, God's first creation was not angels as is widely accepted, but was instead an evil creature so vile in nature that the universe was created as a place to banish them. Why did the Creator simply not destroy this failed experiment? Why is evil allowed to exist at all? The answer to that agonizing question may be very simple…
The CELESTIAL CHRONICLES, began with, THE SILENCE IN HEAVEN, introducing an unknown order of celestial beings banished to Earth in human form. The Star-Seekers are featured in the second book in the series, VOWS OF TREASON. These adventuresome angels were the first celestials to leave the Light and venture into the dark cosmos to map and report what they discovered in the newly formed and expanding universe. Their findings of physical worlds and self-replicating life forms sparked further debate between those fearful of creation and those supporting the grand experiment. But it was the survey indicating that the dark void was encroaching and swallowing up the Light from within that split Heaven, culminating in the great purge and banishment from the Light.
BOOK 1 – THE SILENCE IN HEAVEN: follows the Fallen Angel Tashum from his early days on Earth, stranded on a remote island until his introduction to the 16th century world of modern man and onward to truly modern times in which we live. While on his quest searching for his brother Paladin and others of his kind, he learns from an Angel-of-Light that something is not quite right in Heaven.
SIGNED BY AUTHOR HARDCOVER INCLUDES THE FULL-LENGTH MUSICAL SOUNDTRACK CD.

$10.00–$25.00 Select options
SILENCE IN HEAVEN CHARACTER LIST
FALLEN ANGELS:
Tashum – Orator
Mayhem – Star Seeker – Blood Royal Knight
ANGELS OF LIGHT:
Geicai – Shepard of Spirits
Misha – Shepard of Spirits
Sasha – Shepard of Spirits
VAMPIRES:
Dickey – turned from Paladin's blood
Fanny – turned from Paladin's blood
Victor – turned from Dickey's blood
Silence In Heaven Musical Soundtrack $10 
$10.00 Add to cart
REVIEWS
From John Farris, Author of Solar Eclipse
Peter Lord-Wolff does for Angels what Anne Rice did for Vampires."
From Publishers Weekly
Lord-Wolff's debut, an Information Age version of seraphic mutiny against the Almighty, takes a bloodthirsty stab at justifying fallen angels' perverse ways to humanity. Zapped by universe-shaking lightning around 40,000 B.C. for innocently speaking his mind, the mighty Celestial Tashum lands on Stone Age Bermuda, agonizingly separated from heavenly Light, from his fellow rebels and from his beloved brother Paladin. The telepathic Tashum searches fruitlessly for Paladin across continents and centuries, torn between pity and revulsion for the half-bestial, half-angelic humans who somehow had split heaven. In 1509, Tashum rescues two particularly repulsive specimens, Fanny and Dickey, from a shipwreck, but the life-saving ammoniac ichor from Tashum's angelic veins turns them into free-wheeling vampires. Extended into the contemporary world where Tashum enjoys phenomenal wealth through gambling, the bulk of this confusing exercise in implausibility traces his increasingly campy battles with Fanny, Dickey and their nasty cowboy-toy Victor to win control of the "orbs" Tashum needs to juggle his way back to Paradise. So poor are these characterizations that, by comparison, Lord-Wolff's two-dimensional spectrum of fallen angels, from the saintly to the unspeakable Mayhem, look almost appealing. Nothing, however, can save this novel–the launch of a projected trilogy–from its miseries: characters vanish, then inexplicably resurface; scenes shift without justification or punctuation; plot lines sprawl into pandemonium. Siphoning off the grandeur of his Miltonic inspiration and transfusing it with foggily redundant obscenities, Lord-Wolff denatures evil into sniggering adolescent angst. (Jan.) Copyright 1999 Reed Business Information, Inc.
From Library Journal
Cast down from heaven along with the other fallen angels, Tashum and Paladin plummet to Earth only to find themselves separated from each other. Tashum's search for his lost brother takes on a journey of discovery and temptation that encompasses thousands of years. Lord-Wolff's angels traffic with vampires and kings, fall in love, and search their souls for a salvation that eludes them. With a grace and passion reminiscent of the best of Anne Rice and Chelsea Quinn Yarbro, the author depicts the emotions and conflicts of creatures whose origins separate them forever from the humans they were destined to serve. A solid addition to most fantasy collections.
Copyright 2000 Reed Business Information, Inc.
From Kirkus Reviews
In this quasi-realistic fantasy, the first installment in a cosmological trilogy, brother angels Paladin and Tashum are dumped onto Earth through a rip in space-time (or the "dimensional membrane") back in 40,000 b.c. as a third of the angels in heaven are banished: "A shower of ferocious whiteness exploded into cold, silent space as millions of Celestials created a crystalline sea gushing from the blackness." Heaven and the Voice have been jarred by conflict, and the Voice clearly wants its factious angels to shape up through raw experience. Among the fallen angels, Paladin and Tashum are parted when the Sun scorches Tashum (who lands on what will be Bermuda), and he can come forth only by night, his vision that of an owl. Where on earth are the other angels? Are the factious still factious? Tashum remains on his island until the 16th century, when a ship bearing two vampires, Fanny and Dickey, bottoms out on a reef. They reveal that their lives were once saved by the transfusion of heavenly blood from another being much like Tashum. At this news, Tashum demands their allegiance and offers them his own succulent, honey-colored essence, then sets forth to find Paladindespite the Voice's silence in heaven. Some readers will be enthralled by the glittering moments of high rhetoric. Others will find the invention too extravagant for belief, even the sort they accord a good vampire tale. — Copyright ©1999, Kirkus Associates, LP. All rights reserved.